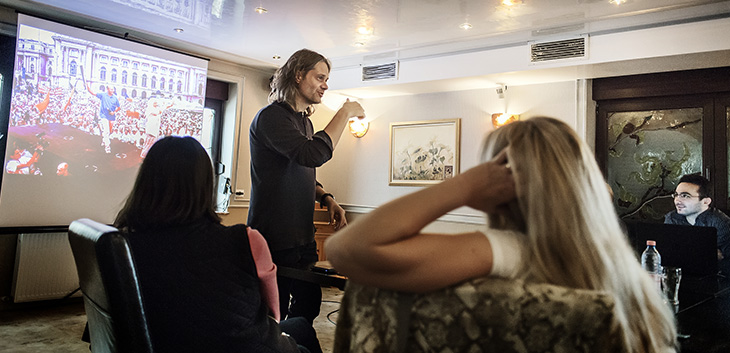 Team Building
Motivational speeches
Drawing on his background as a strategist, writer, and socially concerned documentary photographer, Mugur can deliver motivational speeches designed to inspire audiences.
Mugur is an advocate of change, whose speeches focus on compassion through hard work and dedication. Mugur will not say a prayer to prove compassion, rather he will fight for it and sacrifice himself in order to determine that positive change.
Nestlé – introducing corporate values through personal examples as a concerned photographer.
High schools and universities that have invited Mugur to talk about human rights and social implication: Lauder Reut, I. L. Caragiale (monthly visits), Aurel Vlaicu National College, Grigore Moisil National College, Avram Iancu School, Mircea cel Batran National College, IEFC (Barcelona).
Corporate photography workshops.
During team building events Mugur holds introductory photography workshops, which can last half a day or more and are designed to help participants make better use of their expensive, semiprofessional cameras, for both professional and personal use.